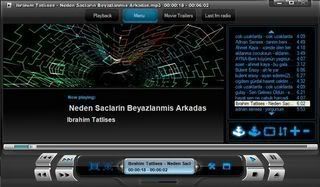 Kantaris Media Player 0.6.3
Kantaris is a new media player based on code from Videolan client (VLC) and Bass audio library. Kantaris has a graphical user interface similar to that of Windows Media Player.
Version 0.6.3 works with Windows 2000, XP, Vista and Windows 7.
Last.FM feature fixed.
Fixed problem with Kantaris crashing if start up directory is write protected.
Fixed various problems with the video library feature.
Mouse cursor problems fixed
Updated German, Arabic, Russian and Chinese translations. Thanks everyone that have helped out.
Download Link :

Mirror